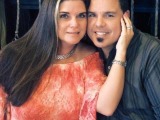 Kind of a cross between pumpkin pie and cake. Walnuts can be substituted for pecans.
Directions
Preheat oven to 350 degrees F.
In a mixing bowl, blend pumpkin, cinnamon, cloves, salt, sugar, eggs and milk.
Pour mixture into a 9x13 inch baking dish.
Sprinkle dry cake mix and nuts over the batter.
Pour melted butter over the cake.
Bake in oven for 60 minutes and let cool.
The cake will be "liquidy" at first, but will solidify as it cools.
Reviews
Most Helpful
This was fantastic! So creamy and good. I did reduce the sugar amount to 1 1/4 cups and it was great. Will make this many more times I'm sure. Thanks for posting.
Made for Edition 2 Game of Tag. It doesn't get any easier than this. Whips together in no time. Serve with whipped cream and you will have a wonderful and easy dessert that looks like you spent a lot of time on it. I will definitely be making this for Thanksgiving and Christmas. Thanks for a wonderful recipe, Juenessa.