3 Reviews
Most Helpful
Newest
Highest Rating
Chef Buggsy asked me to review this, in light of my recent effort. I LOVE pizza -- good pizza, bad pizza, smush on a cardboard slab -- but over the past 6 months I have severely cut my use of salt -- and co-incidentally, not had any pizza ! LOVED all the ingredients here (and never looked at Nutritional Facts !) -- so made up a REALLY big casserole. At first bite, I knew this was saltier than I had expected (with sodium level at 123% daily value !) -- and took a step back. Amazing that my previously salt-freak taste buds had changed so much !! Should have known from use of sausage, sauce, olives, etc. DH said all the flavors were spot on, and this would be a great combo of pizza flavors ON OCCASION for a large group ! It was VERY easy to put together -- and I am truly sorry I couldn't just dig in and have really good wallow !! Thanks, Chef Buggsy mate, for such a great idea !
My family all loved this recipe. I used diced Italian tomatoes instead of sauce. I used black olives, onion, pepperoni (lots of pepperoni) and cheese as my "toppings". I did have troubles getting the biscuits fully cooked - I ended up flipping them to get the bottom done - I may not have flattened them enough. all in all, very good dish, will make again and again!
This is truly a kid- and family-pleaser. Made as directed. Thanks, Chef Bugsy!Made for Aussie / New Zealand Recipe Swap.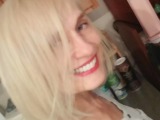 Upside-Down Pizza Casserole