Karen..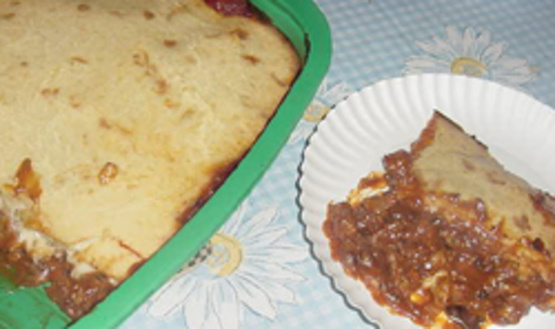 never mind the kids, this looks like something i would like. from a taste of home.
in a saute pan cook sausage, onions, pepper, and basil until meat is browned.
drain fat stir in 1/4 c flour add tomato sauce, bring to a boil transfer to a greased 13x9x2" pan
top with mozarella cheese
in a large bowl combine eggs, milk, flour, oil and salt, mix well. stir in parmesan. pour over sausage mixture bake at 425 for 30 minutes or until topping is light brown.