Upside-Down Pineapple Martini
MeliBug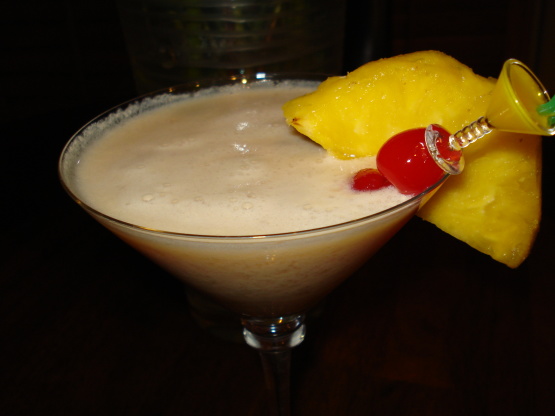 This is from "The Everything Cocktail Parties and Drinks Book" by Cheryl Charming. In a pinch, you can use regular vodka in place of the vanilla flavored.
Pour the first four ingredients into a shaker of ice.
Shake then strain into a martini glass.
Drop in a cherry, and you've made an Upside-Down Pineapple Martini without even turning on the oven!