Upside Down Crescent Roll Pizza
Lainey39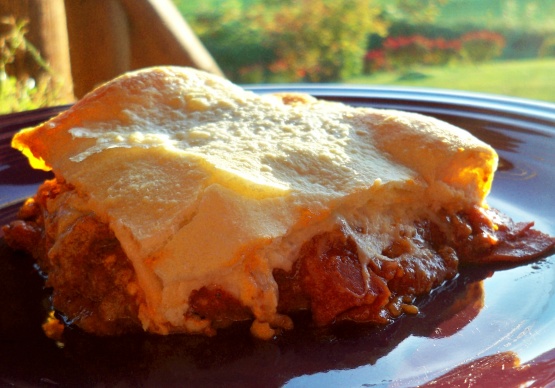 This is a simple meal that any kid would enjoy.

We really liked it! I used chorizo that I had cooked up earlier in the week and wanted to try it out. Great flavors from it, and along with the sauce and cheese made for a really yummy lunch!
Preheat the oven to 375 degrees.
Break the ground beef apart in a skillet. Sprinkle with the onion powder, garlic powder, salt & pepper.
Brown over medium heat until no longer pink. Drain any excess grease.
Add the pepperoni to the beef & allow to cook for another 3-5 minutes. Pour in the sauce & parmesan cheese, stir to mix.
Pour the mixture into a rectangle baking dish & stir in the mozzarella. Spread the mixture evenly in the bottom of the pan.
Note: Pinch the perforated edges of the crescent rolls together before using.
Cover with the crescent roll sheet & bake in the oven for 20 minutes or until golden brown.