This is an Indian dish and there are many variations. You can add roasted slivered almonds, or peas or a number of different ingredients. However, I like to eat this as a breakfast food on a Sunday morning! Personally, I prefer to add more green chilies than listed in this recipe and sometimes I even add a bit of cayenne pepper, but that's up to you.
Directions
Heat a frying pan (dry, no oil).
Add wheat hearts and stir until they become a golden brown colour.
Remove from heat and put into a bowl.
Return the empty frying pan to the heat.
Add oil and heat.
Add the mustard cover till the spluttering noises lessen (keep shaking pan back and forth).
This only takes about 30 seconds.
Uncover, add onion and green chilies, garlic and salt.
Add wheat hearts and water.
Stir in butter.
Cover and cook on low heat until the wheat hearts are cooked.
You may need to add a bit of water as needed.
Stir and eat as is or sprinkle some sugar on top.
Most Helpful
I loved this too--and next time, I'll add more chilies and some heat. I did skip the sugar and butter and subbed bulgar for the wheat berries. This is wonderful as a savory side, but I can easily see how good it would be sweetened and eaten at breakfast.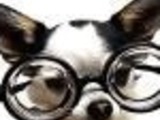 This was very tasty. It was our first time trying wheat berries and we really enjoyed the wonderfully nutty flavor. I used 2 fresh jalapenos (because I was out of chilis), and regular mustard seed because it was all I had. We had it as an accompaniment with dinner. I look forward to trying it with other things in it. Thanks so much!

We LOVED this. BF is still eating his portion and already asking when we can make it again. I added peas and almonds, as suggested. I did leave off the chiles because I did not have any, but added some spices to compensate. I added some dried cranberries to mine; BF added sugar and hot sauce to his and then decided that he had added too much hot sauce and added some yogurt. Really delish and very versatile. I love having more savory stuff like this for breakfast and this is a great healthy whole-grain dish, which is perfect for breakfast as well! I will make this again soon, for sure.