Boomette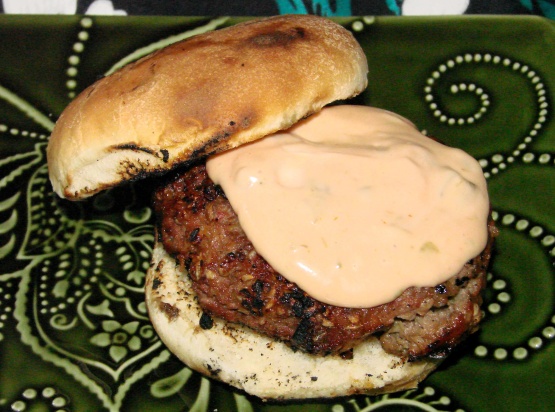 A few add-ons make an old classic new again. These are big burgers.

We really enjoyed last night for dinner. Haven't made burgers with the onion soup mix in ages but now I think I'll start using it again. I topped mine with the cheese, tomato, lettuce and loved every bite. The burger is so flavor filled you don't really need much in the way of toppings though. :D
Preheat broiler. In a large bowl, mix together the ground beef, onion soup mix, water, garlic, hot pepper sauce, chili powder, ketchup, mustard, and pepper using your hands.
Pat into 4 large thick patties.
Place them on broiler pan. Broil the burgers for about 15 minutes per side, or until well done.
Place buns on the broiler pan and toast briefly.
Place burger patties onto the bottom halves of the buns and top each one with a slice of cheese, onion, and some avocado slices. Top with the top buns.