Rita1652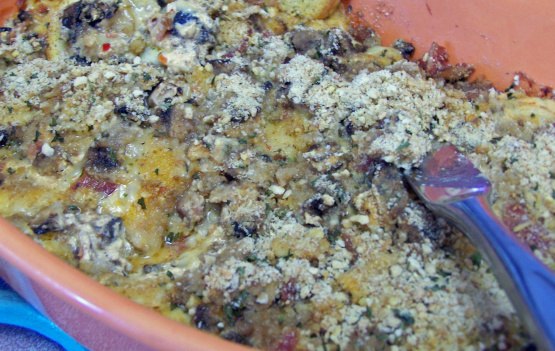 I thought this recipe was a lot of work for little return. It had a very unpleasant color (grey) and it didn't taste very good. Luckily, I served it to family and wasn't embarrassed. Some liked it (2), but most did not. I would never make it again.
Combine the mushrooms, Monterey Jack cheese, and bacon.
Stir in the sour cream, blending well.
Blend in the Worcestershire sauce and hot sauce.
Place the mixture in a 1-quart casserole and top with the bread crumbs.
Bake at 350°F for 15 minutes or until the cheese has melted.
Place in a chafing dish and serve hot.
SUGGESTED DIPPERS: Tomatoes, bell peppers, chili peppers, breadsticks.