chia2160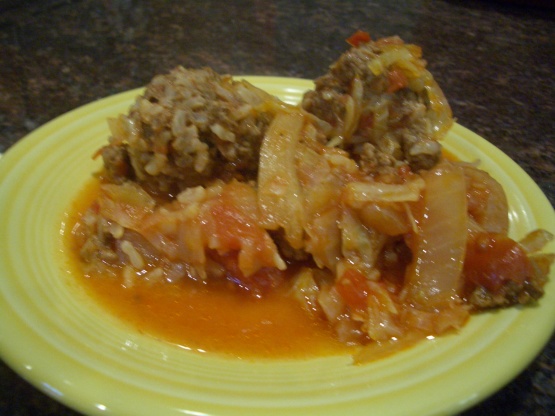 An easy, flavorful version of an old favorite from Jane Brody's cookbook

I skipped the rasins. This recipe is to die for. It has all the ingredients for a winning combination.
In a large, heavy pot combine the first 7 ingredients; bring to boil.
Meanwhile make meatballs with beef, rice, Worcestershire sauce and add to pot; reduce heat to low and simmer for 2 hours.
If desired, add raisins and cook an additional 15 minutes.