Banriona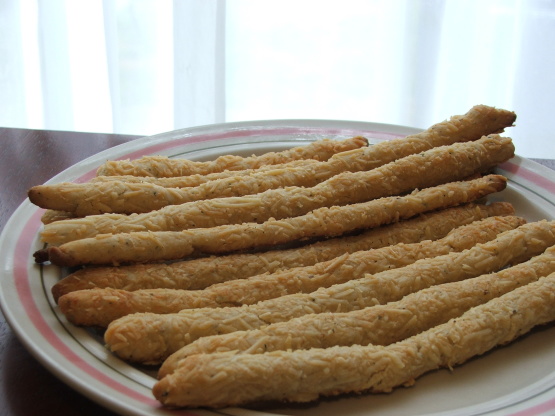 I got this recipe from "Savoring the Sabbaths" cookbook published by the United Church of God. This recipe was submitted by Diane Bennis. We make it every year for the Days of Unleavened Bread.
Mix all ingredients together.
Roll dough to half inch thickness. Cut into finger-width slices. Cut slices in half (roughly 4" length).
Roll each 'fingerling' of dough in parmesan cheese, lengthening the dough as you go so that the final product is approximately 6" long and 3/4" thick. (Start rolling with your fingers together and spread your fingers wide as you roll).
Bake on cookie sheet in preheated 350F oven for 15-20 minutes or until golden brown.
Note: Can use all white or whole-wheat flour depending on your preference.