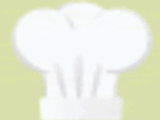 This makes enough egg salad for a fast lunch for one. I loved a ton of the recipes for egg salad on Recipezaar but needed something that I had all of the ingredients on hand. It's a little unique but tasty.
Directions
Dice up eggs in bowl.
Stir all other ingredients into eggs.
Spread on bread or crackers.