lazyme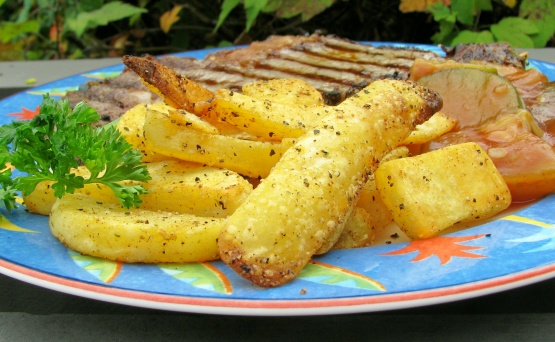 Poor? Hungry? Since potatoes are cheap, this dish helps stretch the budget. You can live off this for weeks. I have.

Lindsey & I made these and served them with Honey Mustard & Ketchup -- the condiments are definitely worth it if you want to splurge. Otherwise, plain ol' salt & pepper (and maybe garlic salt) work great.
Preheat oven to 400 degrees.
Chop potatoes like steak fries and rub with oil.
Season to taste.
Bake for forty-five minutes, turning once.