Pamela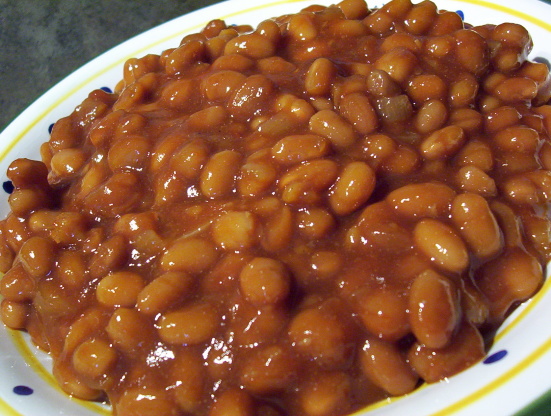 I bring this to every cookout and it never fails that I'm asked for the recipe. I never have any to bring home.

So good! Didn't have time to bake them, so just put on the stove top, but the flavor is awesome :-).
Pour beans into casserole dish and stir in ketchup, onions, Worcestershire, brown sugar, cayenne, Tabasco, salt and pepper.
Cover top of beans with strips of bacon if desired.
Sprinkle additional brown sugar on top.
Bake at 350°F for 2 hours.
Serves 4-6.