Uncle Bill's Potato/Cheddar Filling for Perogies

This filling is very popular with most people and they like the perogies with both the onion and garlic added.
Directions
In a medium size saucepan, add potatoes and just cover with water.
Bring to boil, reduce heat and cook for about 15 minutes or until potatoes are tender.
Drain and mash potatoes.
Add grated cheese and mix well.
Cheese will melt and will be incorporated with the potatoes.
In a frying pan, add butter, chopped onions and garlic and saute' for 3 to 4 minutes.
Add saute'ed onion/garlic to the potatoes in the saucepan and mix well.
Add beaten eggs, salt and pepper and mix well.
The amount of filling to use will depend on the size of Mini Form you will be using.
If using the 4" Mini Form, use 1 heaping tablespoon of filling.
The filling mix handles best when cooled.
Most Helpful
This is an excellent pierogi filling. I made this today and added the sauteed onions to the mixture, using one large fat clove of garlic. It was the first time using garlic in a pierogi filling for me and I was very pleased with the results. I used the dough from Rita L's pierogi recipe(#48587) and combined with your filling recipe they turned out fantastic! Best I have ever eaten! I used Davidstow Cheddar and only one of the eggs required as I felt that the mixture would have been too damp with two. Thanks for a great recipe that I will be using from now on when I make my pierogi's!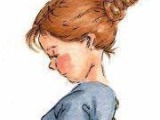 Uncle Bill thanks for this recipe. I used to have one similar to it years ago and lost it. This is the first one Iv'e tried that I actually liked. I give this 5 stars because it is a superb recipe. I am putting this one in my "keeper" file.