Uncle Bill's Fresh Strawberries and Dip
Thorsten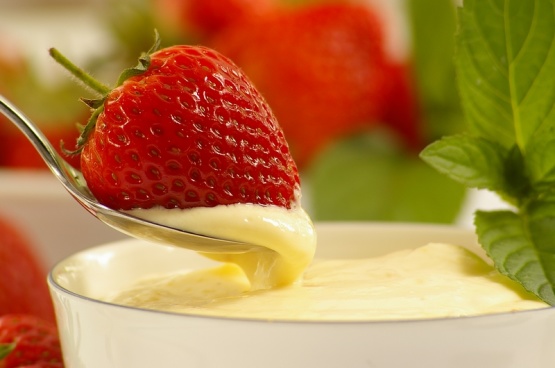 Strawberry season is almost upon us in most parts of the country and it is time that we prepare ourselves for a great feast. This is a very easy recipe to make and it adds to the taste of the strawberries.
Combine vanilla yogurt, cream cheese and orange marmalade in a food processor or blender and process until smooth.
Rinse and dry strawberries.
Line a basket with the fresh mint leaves.
Pour dip into a bowl and place in the center of the basket.
Surround dip with fresh strawberries.
Dip strawberries into the dip and enjoy.
NOTE: If preferred, remove the hulls from the strawberries and discard.
Place the strawberries into a large bowl.
Pour dip over the berries and lightly mix to coat.
Place a few mint leaves around the rim of the bowl.