Uncle Bill's French Dip and Roast Beef Sandwich
lazyme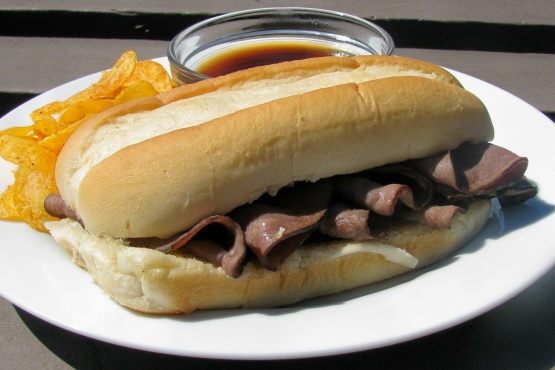 This recipe goes back many years, very simple to make, and it tastes delicious.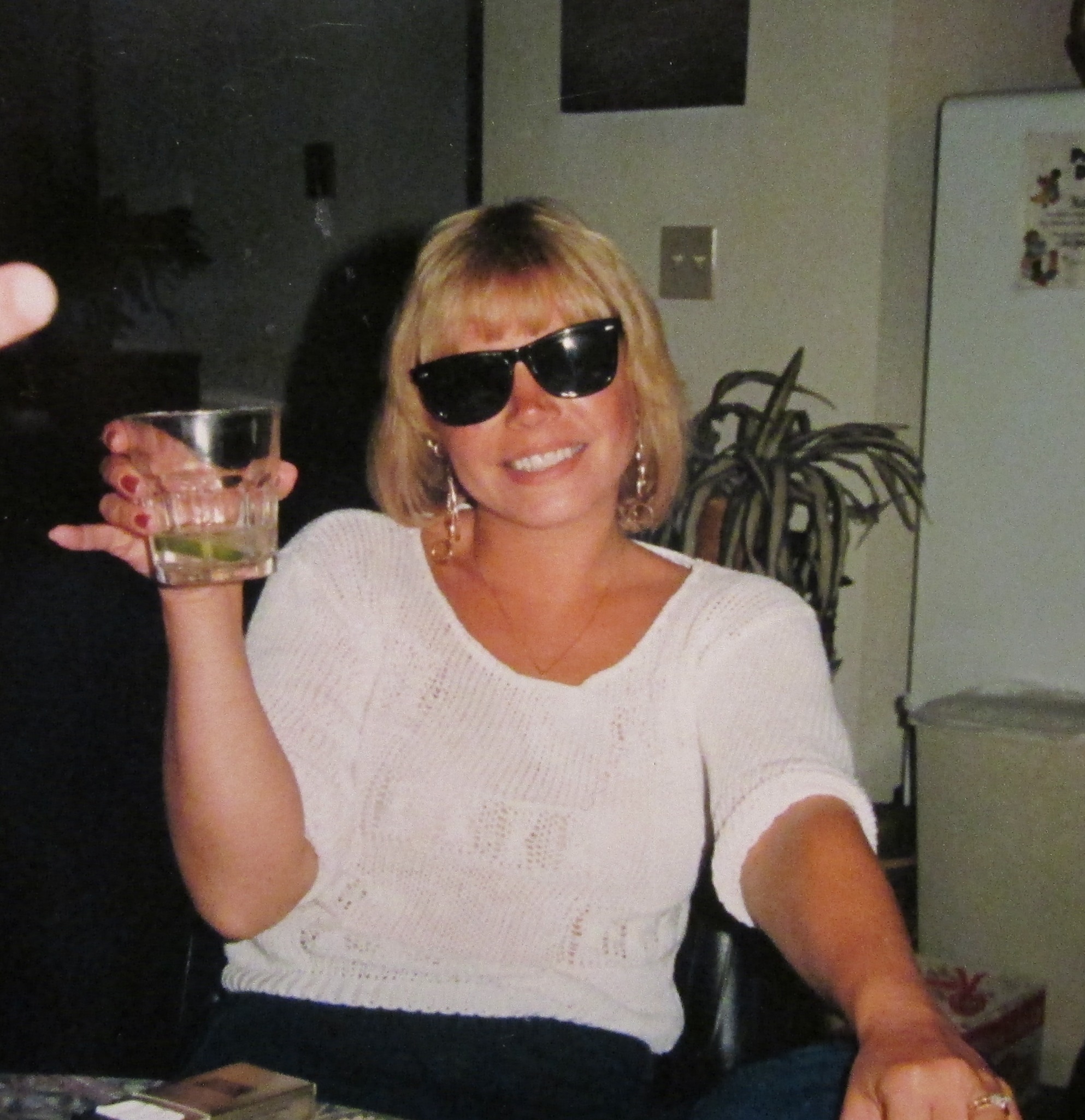 Uncle Bill, this is the way they made French Dip Sammies when I worked at a restaurant 35 years ago in California! They were the best! When I make them here at home these days I put a slice of provalone cheese on them like they did at the restaurant, and wrap them up in foil and warm them in the oven. Thanks for posting this recipe, hopefully people will enjoy more French Dips. We just love your recipes. In fact your roast beef in the crockpot has become a family tradition on Christmas night! YUM! :)
4

tablespoons dry onion soup mix (Liptons)

3

cups water

2

teaspoons instant beef bouillon

1

lb finely sliced deli roast beef or 1 lb of your own cooked beef

4

large hoagie rolls or 4 large italian buns or 4 large portuguese buns

2

tablespoons butter

2

tablespoons horseradish, freshly processed (or more)
salt and pepper
Process dry onion soup mix in a coffee grinder until fine.
In a one quart microwave safe casserole dish or glass measure, add water, instant beef bouillon and dry onion soup mix.
Microwave on HIGH (full power) for 4 to 5 minutes until mixture has fully dissolved, stirring at least once.
Remove, cover and set aside to keep hot.
If you are using your own cooked roast beef, use an adjustable mandoline set on very thin, slice the amount of meat as required. You may also use a very sharp knife to slice the meat very thin.
If you desire the meat warm, place the thinly sliced meat on a micro-safe plate, cover with a paper towel and microwave on MEDIUM-HIGH for 1 to 2 minutes or until meat is just warm.
Cut buns partialy through lengthwise, leaving a hinge.
Butter each piece and spread some horseradish over each half.
Layer warmed sliced beef into buns; about 1/4 pound for each bun.
Salt and pepper to taste.
Close sandwich bun and place on individual plates and cut sandwich in half.
Pour beef broth mixture into individual small bowls.
Dip sandwich into beef broth mixture and enjoy.