wjorma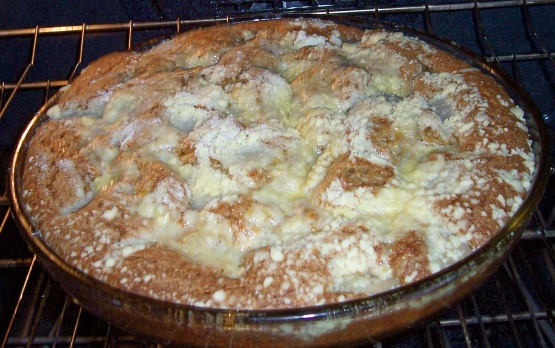 A simple crumb cake that I used to make for my Uncle Edwin in Oregon,Ohio
Using a pastry blender cut The first 4 ingredients into "pea size" pieces & save 1/2 cup for final topping.
to the remaining "pea size pieces" make a well in the middle &.
add and mix lightly all the remaining ingredients. Pour into a sprayed 9 inch pan
and sprinkle that reserved 1/2 cup topping all over.
Bake at 350 for 40 minutes.