Unbelievable Peanut Butter Cake
catercow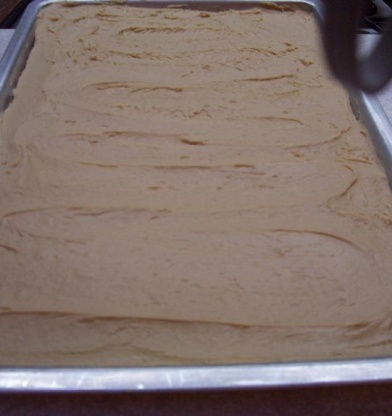 A Christmas tradition. There are no words for how delicious this cake is. Definitely for peanut butter lovers!
Bring to boil group 2.
Add group 1 and group 3.
Pour into an ungreased sheet pan. Bake at 350°F for 10 minutes. Cool 10 minutes.
Bring to a boil the first three ingredients for the frosting--remove and add 4 cups powdered sugar. Spread over cake and enjoy!