lazyme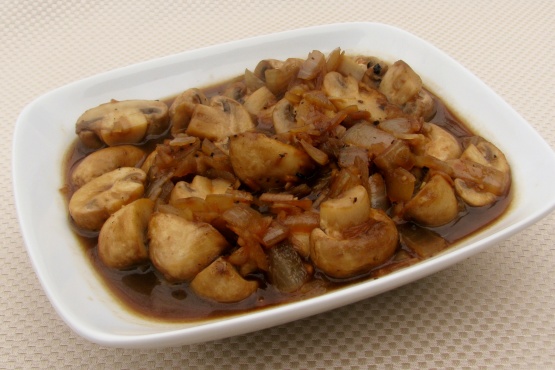 Years ago, we went to a restaurant and got an order of saute'd mushrooms...I worked for ages to duplicate it...this is what I ended up with...enjoy.
Melt butter in iron skillet.
Saute' onions.
Add remaining ingredients (except Vodka).
Simmer until done.should be fairly dark in color now. Add more water if needed.
Add Vodka and stir -- simmer 3 more minutes.
Serve as side dish -- especially steak.
You can add to this recipe depending on amount of people and your enjoyment.