Unbelievable Baked Buffalo Wings
SharonChen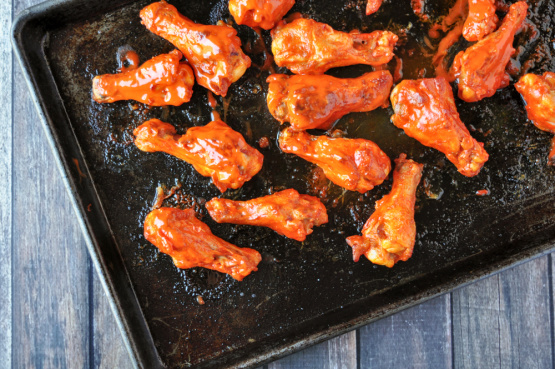 Here's a healthy alternative to fried wings: one of my famous recipes! The meat will fall off the bone! Unbelievable!

These were excellent! I made 2 batches. One of the reviews suggested that you brush with oil. This batch did not come out crispy. My second batch came out excellent, but I put the wings on a rack coated with cooking spray so they did not soak up any drippings. Very crispy and very delicious! NOTE: You can boil up a large batch of wings, cook some and freeze the rest. Thaw and just broil!
Fill a large pot half way with water and then add the first 4 ingredients.
Bring water mixture and wings to a boil and then boil for 15 minutes.
Transfer wings to an oven safe container coated with cooking spray. Bake wings on "Broil" (high) for 15 minutes on each side.(For crispier wings, cook longer on each side, maybe 20 minutes per side).
While waiting for wings, combine the Hot Sauce and Margarine in a microwave safe container and cook in microwave for 2 minutes or until melted. (You can cook the sauce longer for a thicker sauce).
When wings are done, shake 'em up with the sauce and enjoy!