Un-Stuffed Bell Pepper Casserole ( Crock Pot )
Parsley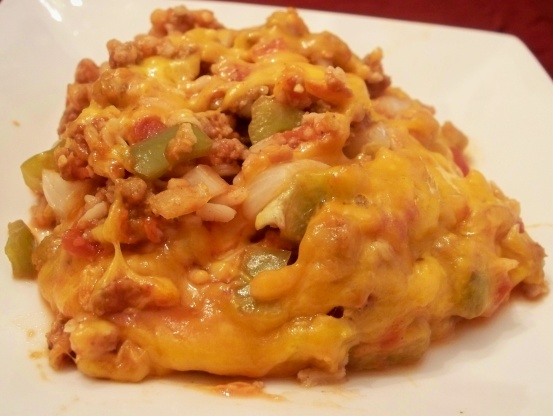 Easy to pack for lunches. I make a batch ahead of time, freeze them into servings, then take one to work for a good home-made lunch.

I've made this a few times, but on the stove top. It's easy and delicious and never gets complaints!
Brown sausage then place in slow cooker.
Add remaining ingredients, except for the cheese.
Cook, covered, 3 hours on high, or 6 hours on low.
Sprinkle cheddar cheese and cook another 5 minutes, or until the cheese has melted.