Ultra Low Fat Old Fashioned Chicken & Dumplings
Another treasure from "Fat Free and Ultra Low Fat recipes from Doris' Kitchen" by Doris Cross in Stillwater, OK. This is the only way I will make chicken soup now. Great for any time of year. Really hits the spot when I have a cold. I like to add jar of mushrooms, even though recipe does not call for it. ****Edited to clarify that "old fashioned" dumplings is what the author named the recipe & the dumplings are not like our grandmas' dumplin's; these are a low fat alternative. (I sometimes use the frozen dumplings or noodles from the store, which changes the fat content.)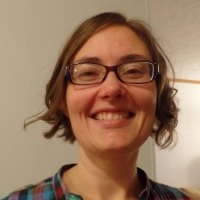 This review is for the Dumplings only. I have a recipe similar to this in a TOH cookbook, but the dumpling part is exactly the same. I have to say I really love these dumplings and so does my husband. They come out soft on the outside with a chewy center. It is probably the recipe I use the most out of the entire cookbook.
To prepare chicken with broth:.
Spray large pot with non stick cooking spray. Add chicken pieces and brown. (I prefer to cook chicken breasts whole & cut after they are cooked.).
Add chicken broth, water and all ingredients.
Simmer 30 minutes over low heat, uncovered.
To prepare dumplings:.
Beat combined egg whites and cottage cheese with mixer. (The lumps will not go away until cooked.) Add water and salt and mix well. Add half the flour and mix by hand, mix well and add remaining flour and mix.
To cook dumplings:.
Bring chicken broth to a rolling boil. Using a tablespoon of dough at a time, drop dumplings into boiling stock. After all dough has been dropped in, reduce heat, cover and cook for 15 minutes. If a thicker, richer broth is desired, uncover and cook longer. (Optional, serve sprinkled with Molly McButter.).