Ultimate Restaurant Salsa
awalde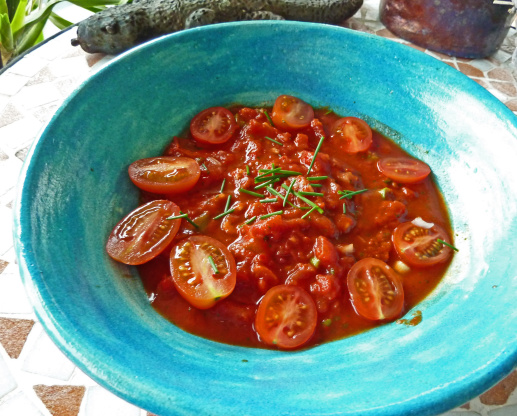 I have been trying for years to duplicate the salsa served in authentic Mexican restaurants. I've tried soooo many recipes, and none of them ever panned out. Too juciy, too pasty, too sweet, too bland....So I came up with my own through much trial and error. This recipe makes a medium-hot temperature. Warning: This is addictive! The only way to make it better is to serve it with fresh guacamole.

This was very good. (Better if I would have had home grown tomatoes). I fixed half the recipe using fresh tomatoes and jalapeno...other than that I followed the directions. Delicious! I served it with beef carna asada, Spanish rice#20780 and cabbage salsa#37237. I made my meal into tacos using the salsas and some of the rice DH ate his on his plate with some of the salsa on top. Definately a keeper. Thank you. Made for Bounce the Ball for Summer Fun tag game.
Mix all ingredients in large nonreactive bowl. Refrigerate, covered, at least 2 hours. Taste, and readjust seasoning if needed.
Enjoy!