Dawnab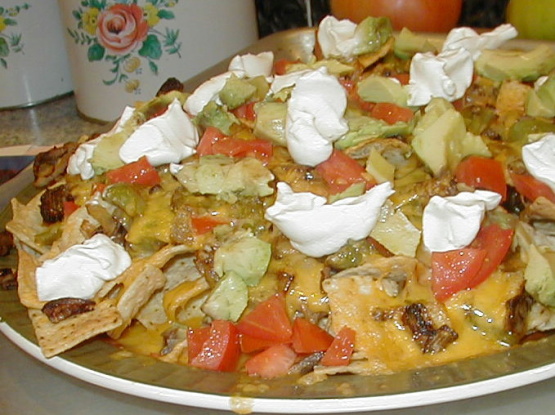 A little of everything I love! A great dish for when company is over and you want to eat slow and chat.

Delicious! I made this for Cinco de Mayo and it was awesome. Thanks for a great recipe.
Preheat oven to 400°F
Spread chips on an oven proof plate, top with sausage and cheese.
Bake until cheese melts, about 10 minutes.
Top with remaining ingredients.