PanNan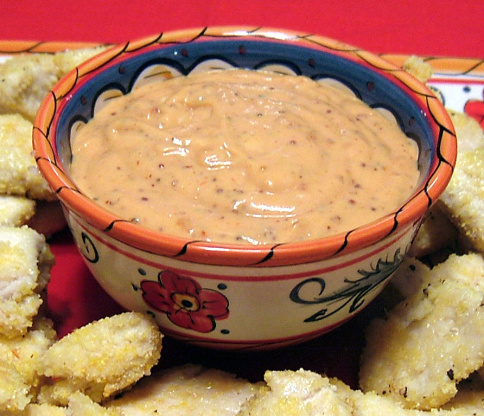 Originally made this for onion rings, but it goes great with anything--fried, fish sticks, even grilled meats, shrimp, etc. The ingredients seems a little off, but combined it is excellent--slightly sweet and pretty spicy.
Combine all ingredients in a bowl and stir until well mixed.
If flavor seems too salty, add a touch more chili sauce.
Chill at least 20 minutes before serving.