Ruby15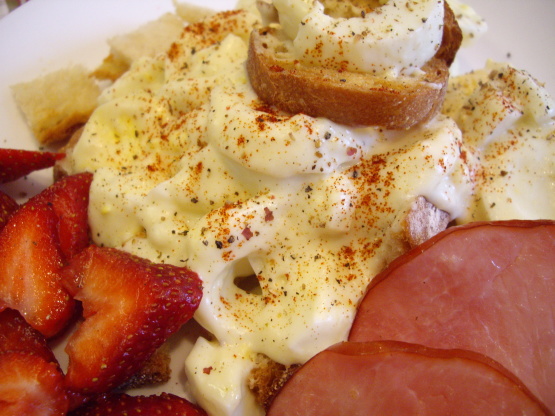 A Family Tradition - - Would not be Easter with our Creamed Eggs on Toast.

This is a delicious creamed egg recipe. Made as written with the exception of using 2 cups of half-and half, I wanted more sauce. Thick and creamy. *Made for Fall 2008 My 3 Chefs* Thanks!
Peel, chop and slice eggs.
In a heavy saucepan melt butter. Stir in flour, dry mustard, salt and pepper.
Add Milk (all at once). Cook and stir until mixture is bubbly and thick. Continue to cook about 2 minutes more.
Carefully stir in eggs, heat through.
Serve over buttered toast points.
Garnish with paprika or parsley.