Ultimate Chocolate Chip Cookies (Oamc)
Pamela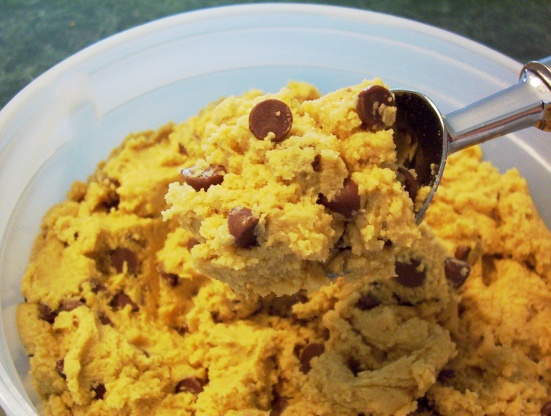 Great to have on hand for a quick treat! Makes a great housewarming present too! You can bet the pail will not last long in the freezer ;)

Top Review by vtopp
Couldn't get this recipe to work for me at all. The dough tasted good when raw but, once in the oven, fell flatter than a pancake and was extremely difficult to remove from the pan. I don't know if I messed up or if there's a typo in the recipe somewhere. I'm interested to read other reviews...
In an ice cream pail or 4L container with a lid, combine crisco, sugars, vanilla and eggs and beat together.
Add baking soda, salt, and milk.
Fold in flour.
Add chocolate chips and nuts.
Put on the lid and put into the freezer.
When wanting some cookies: Remove pail and thaw about 10 minutes or until soft enough to scoop with an ice cream scoop.
Scoop on to cookies sheets and bake for approx 15 minutes at 350 degrees or until done.Note: Cookies will still appear moist when baked.
Cool 2 minutes and then remove to cooling rack.