Ultimate Chocolate Chip Cookies
Prep 15 mins
Cook 30 mins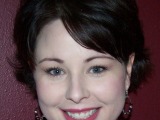 These are chewy, moist and bursting with flavor. They bake up to perfection and don't last long around here.
Directions
Preheat oven to 350°.
Combine Butter flavored Crisco, brown sugar, egg, milk and vanilla in a large mixing bowl.
Mix at medium speed until well blended. Add dry ingredients little by little until well blended.
Add chips.
Bake for 10 minutes on an ungreased cookie sheet or a bit longer for stoneware baker sheets and pans.
Most Helpful
I did exactly what the recipe called for and mine came out flat and not cooked? I mixed in another 1/2 cup of flour and it seemed to help the next batch:) Was bummed now less batter. Oh well, make mistakes N learn from them!
These turned out sooooooo dang good! So chewy and perfect!!! The whole family loved them. Will make these again definitely!!!