PaulaG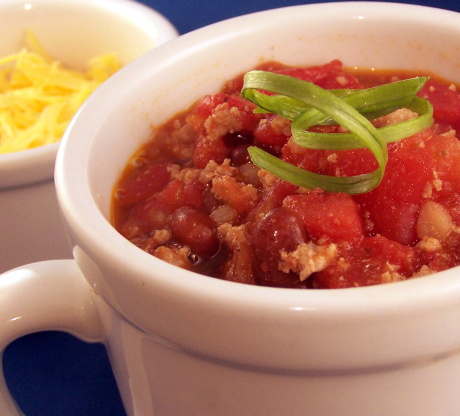 Made chili one day and realized I didn't have the right tomatoes nor the tomato paste that the recipe called for so substituted with peeled plum tomatoes and Rotel tomatoes. It turned out to be the best chili I ever made. If you like it extra hot, use Rotel Hot tomatoes.
Melt butter in a large saucepan over medium heat; add onions and garlic, cook 5 minutes, stirring often.
Add ground beef and cook until no longer pink.
Add the next 7 ingredients (the seasonings) and cook 4 minutes.
Add undrained plum tomatoes (crushing with the back of a wooden spoon), and the undrained Rotel tomatoes.
Bring to a boil, reduce heat and simmer uncovered for about 1 hour or until thickened, stirring occasionally.
Add kidney beans and cook an additional 10 minutes.