Ultimate Butter Pecan Ice Cream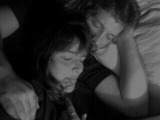 I created this semi-low calorie ice cream by combining my two favorites.... Vanilla and Butter pecan. NOTE: Recipe requires an Ice cream maker.
Directions
Mix cream, milk, Splenda, sugar, and vanilla into a large measuring cup. Stir 1-2 minutes until sugar is dissolved.
Turn on ice cream machine and slowly pour in milk mixture. churn for 20-25 minutes.
While ice cream is churning, prepare the pecans. In a small skillet, melt butter over medium heat. Add pecans and salt. Mix well and saute for 1-2 minutes until pecans have absorbed the butter and are nicely roasted. Turn off heat and allow to cool.
After the 20-25 minutes, when ice cream is almost done, add the pecan mixture and let churn for an additional 5 minutes.
Scoop out ice cream into a plastic container, cover and freeze for at least 2 hours. I love it served in a sugar cone.
Reviews
Most Helpful
Love this recipe! I also add 1 teaspoon of butter pecan extract and butter extract,it sent it over the top! Thanks 2Blue for sharing this recipe!
Terrific flavor. To cut at least some of the fat I used 3/4 cup of cream and 2 cups of whole milk so mine was less "ultimate" but still very good. The recipe worked well using all Splenda. After reading Boomies recipe I cooked the pecans first (no way were they going to absorb all of the butter and I used 3 Tbsp instead of 4) and set them in the freezer while I mixed up the vanilla base. Once they were cool I put them into the fridge to chill along with the mix for 20 mins. The ice cream took about 20 mins to soft freeze in the machine and I just stirred the prepared pecans into the ice cream once it was in the container for ripening.

Yummy! This ice cream tastes so good. The only thing I would do differently is to cook the pecans in butter before doing the ice cream. Cause when I was ready to add the pecans to the ice cream, they were a little bit warm. And I had to put them outside (it was cold). But in summer I won't be able to cool them outside LOL And the only change I made was to used whole milk. Thanks 2Bleu. Made for PRMR :)