Ukrainian Sausage Noodle Casserole
Make the casserole ahead of time except for baking it, leave in fridge and pop in oven 45 minutes before dinner. I threw this together last night and rather liked it so thought I would post it, Freezes well Make it as hot or as mild as you like. I found 2 tablespoons of hot sauce was just right but I moderated it to 2 tsp cause I know only some like it hot! Even with 2 tbsp I didn't find it too hot .Serve with a green salad and a crispy roll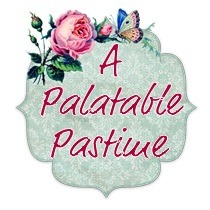 This was a very interesting recipe, and I liked how it could be used to use up extra items in the fridge. I couldn't find any Ukrainian sausage, but on Bergy's advice, used some sliced kielbasa (smoked sausage) with some extra garlic and red pepper added. I did use red habanero sauce as my hot sauce, and it was nicely spicy, but not too hot. I found it interesting that this had a Cajun type of flavor overall, that reminded me in some ways of Jambalaya. We quite enjoyed this! Thanks for posting!
3 -4

cups cooked noodles (your choice)

1

tablespoon vegetable oil
2⁄3 cup onion, chopped

1

cup mushroom, sliced

1

stalk celery, chopped.
2⁄3 cup mixed sweet pepper, diced (red, yellow, green)

2

green onions, chopped

2

teaspoons hot sauce (I use Denzil's Molten Lava", or more)

1

can mushroom soup

300

g ukrainian smoked sausage, sliced into 1 inch pieces

1

cup dry fried onion flakes (French's or Vietnamese Hanh Phi fried red onion flakes)
In a large skillet heat oil over medium heat, saute the onions for 5 minutes, add mushrooms continue sauting for 4 minutes more.
Add celery, peppers, green onions, continue to saute for another 3 minutes.
Add soup& hot sauce, mix well.
Add sausage & Noodles ,remove from heat.
Preheat oven to 350F.
Lightly grease a 9"x9"x3", Pour in the casserole mix.
Cover and bake for 30 minutes, remove cover& sprinkle on the onion flakes.
Return to the oven for 15 minutes to brown the flakes and finish cooking.
Serve Hot.