Ukrainian Cream of Wheat Fritters (Slast'ony Z Manykh Krupiv)
As in many other cuisines, fritters were a favorite among Ukrainians. They were quickly prepared, hot, and filling. Cream of Wheat, produces fritters that are very delicate in texture. With a heavy fruit syrup, they excel as dessert. Children and adults love them.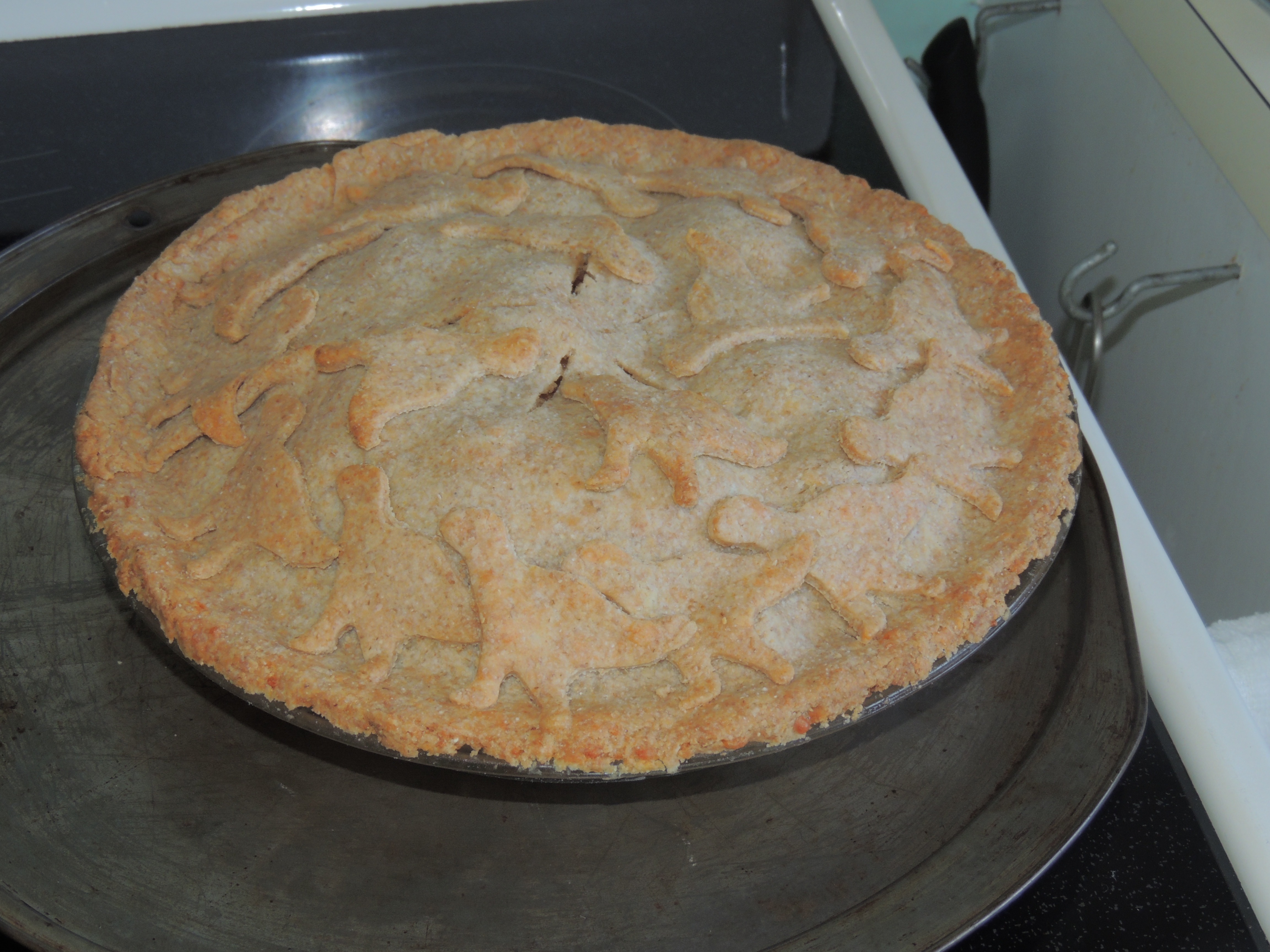 My issue with this recipe is that the instructions are somewhat lacking. First, there is no possible way to cook the cream of wheat for 5 minutes because you are adding more cream of wheat than 1 cup of milk can handle. Second, once you have cooled your lump of porridge, you need to break it up before you can mix it in with the other ingredients. I found a pastry blender to be the perfect tool. That said, however, the end result is quite tasty and I will be making these again.
1⁄2 cup instant cream of wheat
1 1⁄2 cups milk

1

teaspoon salt
1⁄2 teaspoon baking powder

2

eggs

2

tablespoons vanilla sugar (or 2 tablespoons sugar with 1/2 teaspoon vanilla flavoring)

2

tablespoons butter
whipped cream (or half whipped cream and half sour cream)
Heat 1 cup milk to boiling and add Cream of Wheat while stirring. Simmer until thickened, then cover and cook for 5 minutes. Cool. In a bowl, combine porridge with salt, baking powder, and 1/2 cup milk and stir.
Separate eggs. Beat yolks with vanilla sugar until well mixed. Add melted butter and mix with porridge. Whip egg whites until stiff and fold into batter.
In a large skillet, drop batter by spoonfuls into hot butter, turning to cook both sides. Keep cakes warm in oven.
Serve with whipped cream and cherry syrup for breakfast or a light luncheon or supper. Makes about 8 cakes.
Festive Ukrainian Cooking.