Ugandan Pineapple Nut Bread
Heydarl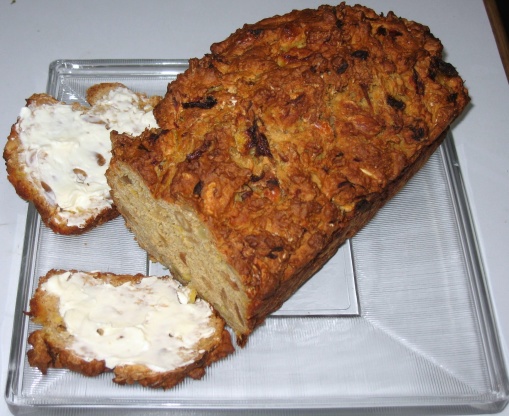 From The African Cookbook by Bea Sandler in response to recipe requests.

LOVED THIS BREAD, & found the combo of peanuts & pineapple baked this way to be refreshing! Great with cream cheese & pineapple preserves! You have a great recipe here! [Tagged, made & reviewed for one of my partners in the Aus/NZ Recipe Swap #21]
Put flour, bran, baking powder, soda, salt and nuts into a bowl.
Add the eggs and pineapple and mix well.
Put mixture into a greased loaf pan.
Bake at 350"F/180'C (gas mark 3) for 1 hour.
Bread should be left for one day and served thinly sliced with cream cheese.