Tzivelle Supp Mitt Kase (Onion soup with Toast)
Prep 10 mins
Cook 20 mins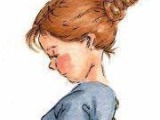 This is a very simple, yet tasty soup recipe. I often make this when I am in a hurry and can't think of anything else. We love it in my house. I think it is Mennonite in origin.
Directions
Cook onions in salted water unil tender.
Add the milk and simmer together for about 10 minutes.
Add butter and pepper.
Put a slice of buttered toast into each of 4 flat bottomed soup dishes, heap grated cheese on top of toast and pour hot soup over it.
Most Helpful
this is the best comfort food on a cold winter day. Did'nt change a thing. Wonderful.Gerri