Kathy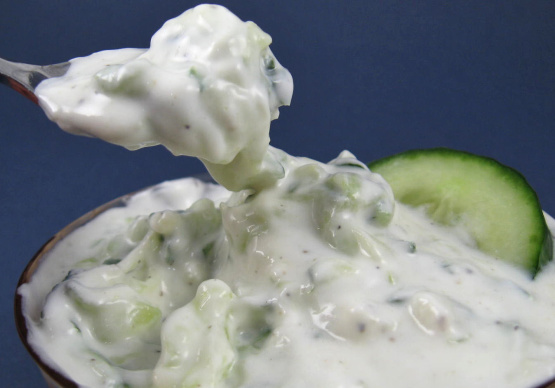 Mmmmmm!! I double the garlic. Sop up with flatbread or use as a dip for crudites. (chill time is 4 hours) adapted from Canadian Living mag.
Set yogurt in a cheesecloth lined sieve over a bowl.
let drain in refrigerator until reduced to 1 cup.
Stir in cucumber, olive oil, lemon juice, garlic, salt and pepper.
At least 4 hours (make ahead: refrigerate for up to 24 hours).