I saw this recipe in a current (July/August 2006) weight loss magazine and knew it was one I had to try! It's on my schedule for this summer; as soon as I can find tomatillos in Little Rock. (I know they are here! I'm just not sure where to look!) It looks like the ideal thing to accompany grilled meats this summer. This has a WW points value of 0 and is a core food. Cook time is refrigeration time.
Directions
Mix all the ingredients together in a bowl.
Cover and refrigerate for at least 2 hours.
Most Helpful
A wonderful colorful salsa! Other than using a whole pepper and adding some salt, I made just as written and really enjoyed the fresh tastes! Thanks for sharing!
We really enjoyed this salsa! I used canned tomatillos (I don't know if there are fresh ones anywhere, but they weren't in our grocery store in North Texas). I also used fresh squeazed lime juice. The fresh juice, with fresh cilantro and all the other flavors blended into a tasty, fresh salsa. And it is already all gone! Thanks, ladypit.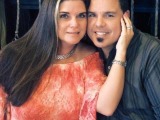 Great salsa. I did up the jalapeno in this to 1 because we like the heat. Loved the lime and the tomatillo and tomato mix. I used some roasted tomatillos (canned) and they added a nice hint of smoky flavor. Thanks for a great recipe!