Two-Step Barbecue Brisket
Food.com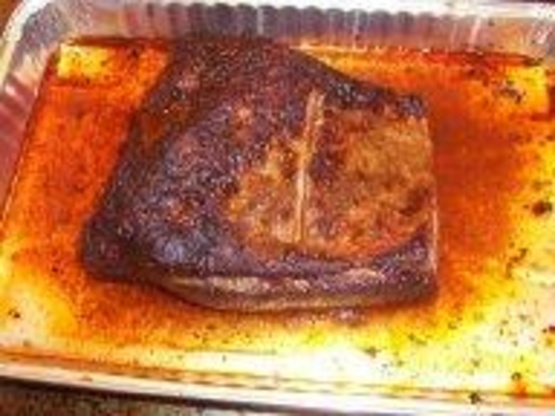 I found this recipe in a "First Magazine", and have made it twice so far. We really like it. It's got great flavor, and it's simple to make.
In mixing bowl, stir together chipotle powder, salt, sugar, garlic powder and onion powder.
Transfer beef to a large resealable plastic bag; add spice mixture and liquid smoke.
Seal bag and shake to coat meat.
Refrigerate 8 hours or overnight.
Heat oven to 250F.
Remove brisket from bag and place in broiler pan, fat side up.
Cook 2 1/2 to 3 hours, basting with juices every hour.
Let meat rest 15 minutes.
Cut against the grain into thin slices.
Pour pan juices over top.