I've done a bit of tweaking on the original of this recipe which was found in the 2006 cookbook, Taste of Home Everyday Light Meals.
Directions
Dice potatoes (peeled or not), then place in a steamer & steam, until tender, about 10-15 minutes. Drain & set aside in a large bowl.
Preheat oven to 350 degrees F & coat the inside of a 1-quart baking dish with nonstick cooking spray.
In a blender or food processor, combine cottage cheese, sour cream, milk, sugar, salt & garlic powder, then cover & process until smooth.
To the diced potatoes, add processed cottage cheese mixture & green onions, stirring gently to combine.
Pour potato mixture into the prepared baking dish & bake, uncovered, for 30 minutes.
Remove from oven, sprinkle with the shredded cheddar cheese, then return to oven & bake another 15 minutes or until cheese is melted.
Reviews
Most Helpful
The combination of the two potatoes is great. I too had watery results with the cottage cheese. Next time I will try it with cream cheese. We loved the green onions in this. Nice touch. :)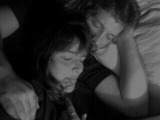 Five stars is nowhere near enough in my humble opinion...this was absolutely gorgeous!! The combination of potatoes was just lovely and the sauce an absolute revelation....I couldn't believe that so many low fat ingredients could taste so creamy and delicious. This was devoured and immediately requested again...a FANTASTIC recipe Syd...thank you so much for sharing it with us. Made for PRMR Holiday Special Dec 2009.

This was a yummy, cheesy casserole! I really enjoyed the combination of the two potatoes with the garlic and white sauce. However mine never really thickened and the cottage cheese added a lot of water in the end. Maybe adding an egg could sort this out... All in all this was really nice and will be made again with a little tweaking as far as the spices and the sauce go. THANKS SO MUCH for sharing it here with us, Syd! Made and reviewed for Everyday Is A Holiday November 09.