loof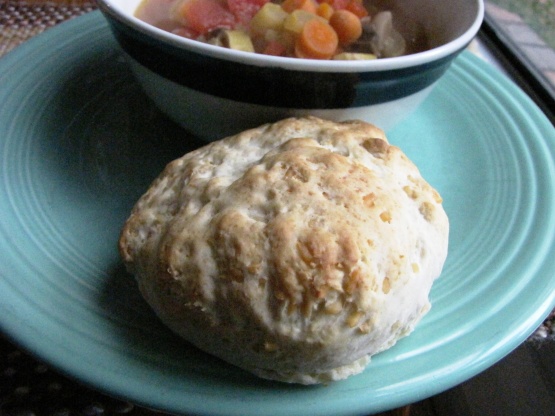 The cream cheese plus the asiago cheese in these biscuits are a great combination. The flavor is different from the usual Parmesan cheese biscuits. You could use other cheeses too. If you don't have the whole wheat flour, just use regular flour in it's place.
Combine flours, milk, sugar, margarine, cream cheese, cream of tartar, baking powder, and salt. Knead in the bowl. Fold in asiago.
Form into 10 biscuits and bake on a greased baking sheet at 450F for 10 minutes.