Nimz1466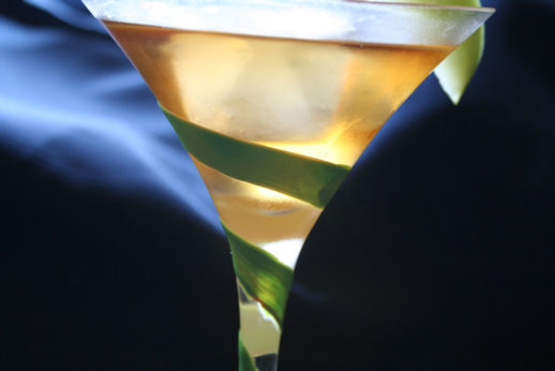 Tastes just like a juicy apple! Amaretto, Apple Juice and Ciclon Rum! YUM!After trying this I found it very sweet so I added some club soda to balance it out. If you like it sweet try it without the soda and maybe double the apple juice. Hope you like it!
1 1⁄2 ounces Ciclon
1 1⁄2 ounces Amaretto
1 1⁄2 ounces apple juice
1 1⁄2 club soda
Fill glass with crushed ice.
Add all ingredients and stir.
Strain into chilled glass or serve on the rocks.
Drink!
Repeat!