Twilight Time Turkey Patties and Cranberry Sauce
Prep 30 mins
Cook 10 mins

Directions
Grind pecans in a food processor; mix pecans with instant potato flakes in a shallow dish.
Place turkey in a bowl; grate onion over and into the same bowl with a handheld grater.
Add in parsley, thyme, poultry seasoning, salt, and pepper.
Form mixture into 6 patties.
Heat oil in a nonstick skillet over med-high heat; coat patties in potato-nut mixture.
Cook patties for 5 minutes on each side.
Serve with plenty of cranberry sauce.
Most Helpful
I liked these but my family didn't care for them as much as I did. I think it's a great idea for a healthy dinner or lunch. I served with warmed cranberry sauce, which helped the flavor, since the ground turkey seemed a little bland to me. I think I'll try this again, adding more spices to the mixture. I still think it's such a cool idea to coat the patties in a combo of pecan pieces & potato flakes!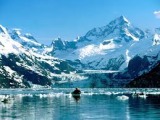 I've prepared this twice now: it was really good the first time and even better the second. Picky poultry eater DH REALLY liked it, too. I used dried thyme instead of fresh and subbed paprika and a sprinkle of cayenne pepper for the poultry seasoning. I omitted the parsley. I had a slight problem with cooking the patties done without over-browning the outside coating of potatoes and pecans. I think that was my fault, not the recipe's. I served with the cranberry sauce, sweet potato with a little butter and recipe #236815.