Twice Baked Potatoes With the Works
Nimz1466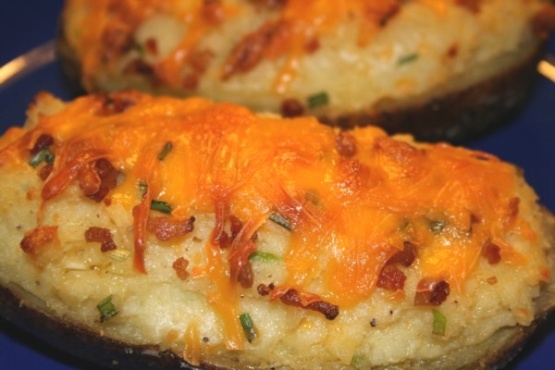 Yum, these were a great part of our Valentine's dinner. Next time I'll make extra and freeze some.
Cut the potatoes in half lengthwise.
Scoop out filling being careful not to break the skins.
In a bowl mix all ingredients except the 1/2 c cheese with a potato masher. Mixture should be very dense.
Place potato halves onto a baking sheet.
Spoon mixture evenly on each potato half.
Sprinkle cheese over the tops. (I always sprinkle a bit more bacon and green onion over the tops just before baking too).
Bake in 350 oven till bubbling, approximately 30 minutes.