Twice Baked Potatoes Alfredo
Calee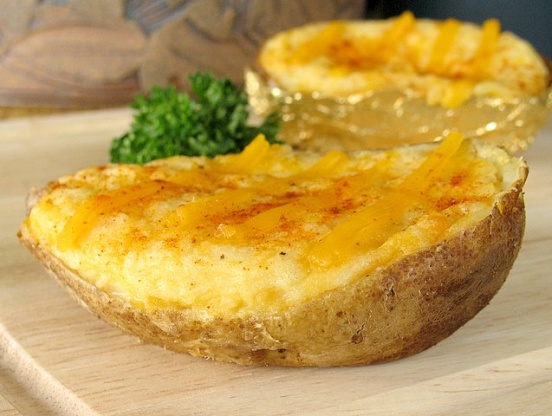 Company worthy delicious potatoes! Can be a make ahead up to last baking, then finished at dinner time.

These were so easy to make ahead and very good too. The flavor was a little more tangy than I expected, but maybe that was the brand of alfredo sauce I used. I think they would be delicious with some sauteed or canned mushrooms mixed in. I used a mushroom alfredo sauce, so there were mushrooms, but I'd love more of them. A yummy and convenient recipe. Thanks!
Bake potatoes at 425° for 45 minutes to an hour or until tender.
Slice in half lengthwise.
Scoop out insides, leaving thin shell of potato.
Mix potatoes with rest of ingredients until creamy.
Pile mixture into potato shells.
Sprinkle with paprika and bake, covered at 350° for 20 minutes.
Uncover and bake for 10 minutes longer.