Twice-Baked Potato Casserole
Clary Q.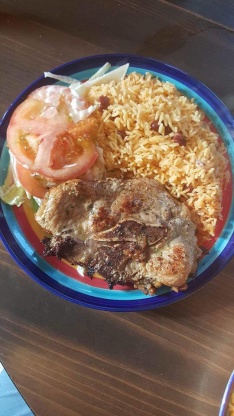 I love Twice Baked Potatoes and this version makes it so much easier to enjoy with my whole family of 6.

Really easy to prepare and totally delicious. I made a smaller portion for two using low fat milk and sour cream but regular cheese; and I used proportionally less than half the butter. Next time, I'll use even less butter (NOT because I dislike butter, but simply to make the dish lower in fat!). With all the yummy milk, cheese and sour cream, it was sufficiently creamy for our tastes without so much butter being added. Loved everything about this recipe: divinely creamy and loved the addition of the bacon. I added a generous pinch of nutmeg. Next time, when I make a larger quantity for a family get-together, I'm also going to add some cooked onion, leeks and garlic. Made for 1-2-3-4 Hit Wonders. Thank you for sharing this - definitely to be made again! - recipe, Jess!
Heat oven to 350 degrees. Lightly coat a 3 quart shallow baking dish with non-stick spray. Cook potatoes in water to cover for 20 - 25 minutes, until tender when pierced. Drain in a colander and return to pot.
Add butter to potatoes, mash with a potato masher until smooth. Stir in 2 cups cheese, milk, sour cream and eggs until blended.
Then add 1/2 cup onions, half of the bacon, salt and pepper. Spoon into prepared baking dish. Sprinkle with remaining cheese and bacon on top.
Bake, uncovered, 40 minutes or until top is light golden. Sprinkle with remaining onions.