VickyJ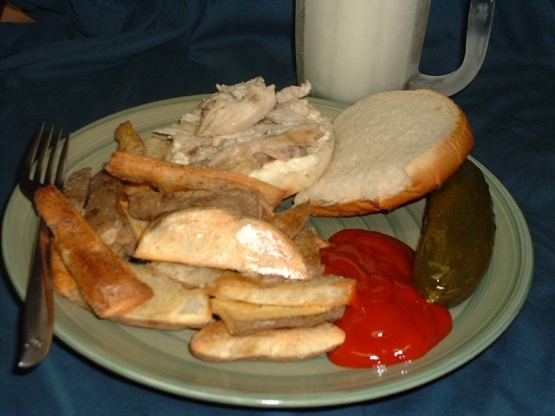 French fries baked, then drizzled with butter and seasonings and baked again. Crispy outside and soft inside. Yum!

No one could believe these were baked. Needed to bake them for about 20 minutes after the original 15 minutes, but they turned out nice and crisp outside and tender inside.
Spread potatoes on lightly greased jelly roll pan and bake at 375° for 15 minutes.
Drizzle melted butter over (use more if needed to coat all of the potatoes).
Sprinkle liberally with salt and pepper, then add other seasonings as desired.
Toss together to be sure all of potatoes are coated with butter and seasonings.
Return to oven until potatoes are crisp and tender.