Tuscan Casserole - 4 W.w. Points
Parsley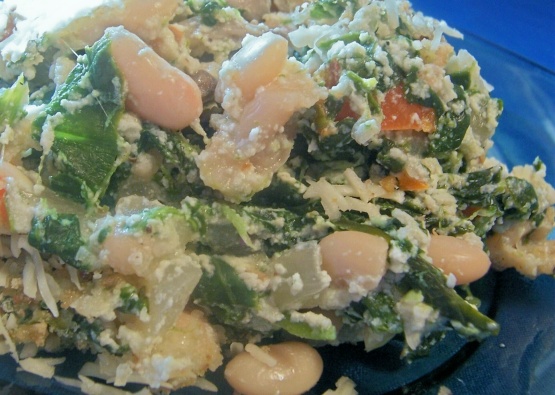 This is a delicious, light meal or side dish. Any dark green, such as kale or escarole, can be substituted for spinach. From weightwatchers.com

This is a hearty casserole side dish that I served with baked flounder. As a side dish, I'd say it is more like 8 servings (and therefore less points. Woo-hoo!). Nice flavor, I think it would be a perfect cold weather side dish or light meal. I couldn't find canellini beans anywhere so I went with Great Northern.
Heat oven to 350°F Line 9 x 9-inch pan with aluminum foil. In bowl combine beans, spinach, ricotta, egg substitute, salt and pepper.
In nonstick skillet over medium-high heat, heat olive oil. Add onion, garlic and mushrooms. Cook until mushrooms are almost dry and begin to brown, 10 minutes. Add to bean mixture. Spoon into pan and even out top.
Sprinkle bread crumbs over mixture; top with cheese. Bake until topping is toasted and spinach is warmed through, 25 minutes. Let stand 10 minutes before serving.