Pamela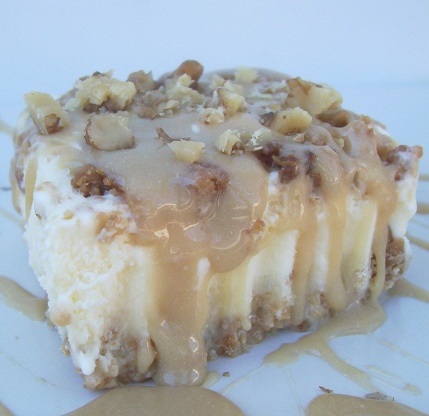 Great for making a head and keeping in the freezer for unexpected company!

More like a apple crumb pie a la mode without apples. It would make more sense to call it "turtle" if it had chocolate in it too. It was kind of a hassle to make the crust, but it turned out really crunchy and good.
Combine first 5 ingredients and spread on a cookie sheet in a thin layer.
Bake at 400 degrees until crumbs are golden.
Check often to prevent it from burning!
Crumble into 1-13 x 9 pan or 2-8x8 pans reserving some of the crumbs for the top.
Drizzle 3/4 cup caramel sauce on top of crumbs.
Scoop vanilla ice cream on top and spread evenly.
Drizzle the rest of the caramel sauce and top with the reserved crumbs.
Freeze until firm or overnight.
If storing for an extended time, cover well to prevent freezer burn.