Bev I Am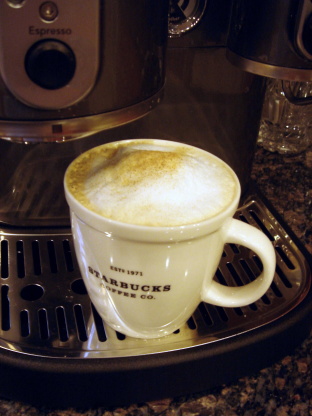 This is a very creamy and smooth flavor. Nice for relaxing with a good book on a rainy afternoon, or watching the snowflakes fall while your kids are building a snowman. Any way you decide to enjoy this, you will remember how awfully good it taste. This is for those of you using an espresso machine with a steamer/frother.
3⁄4 ounce almond syrup
1⁄4 ounce butter rum syrup

1

fluid ounce espresso
steamed milk
Combine ingredients in a 12 oz cup.
Mix well.