Chef*Lee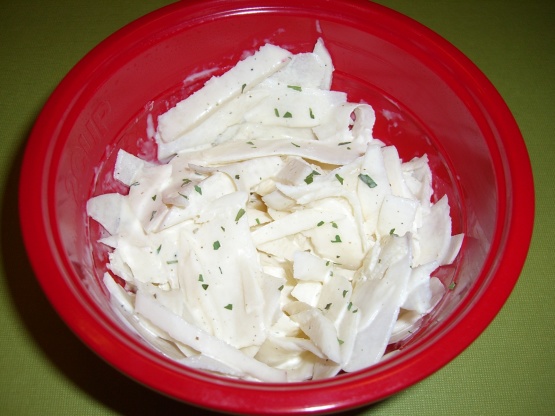 I love turnips, raw, or cooked any way. I just found this recipe last week surfing the internet and immediately made it. I love it, if you like turnips, you will too. I used low fat mayo and sour cream. cook time is chill time.
In a large bowl, stir mayo, sour cream, vinegar, mustard, sugar, salt and pepper.
Add turnips and mix well.
Refrigerate 6 hours.