Cathy17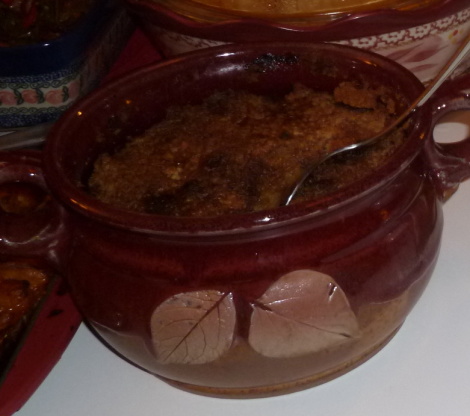 This is a great side dish for CHristmas, Thanksgiving or Easter Dinner. Even those who don't like Turnips love these. From the Best of Bridge, but tailored to how I like them.

This dish is fabulous! I made it for Thanksgiving, since rutabagas were pretty much the only vegetable that my grocer had on special at that time. Even my daughter, who won't eat turnips, tried some, and she loved it! The cinnamon apples are a nice addition.
Peel, dice and cook turnip.
Drain and mash with butter.
Peel and slice apples.
Toss with brown sugar and cinnamon.
Arrange turnip and apple slices in greased casserole in alternate layers beginning and ending with turnips.
Combine crust ingredients to a crumbly texture and pat on top of casserole.
Bake at 350°F for one hour or until heated through.
Prep time includes peeling and cooking turnip.